As a one-stop, end-to-end partner in projects of all sizes, Ausconnex is able to procure, hold and offer equipment across a range of specialities and needs, with short lead times and competitive pricing.
Our facilities include a 5,654sqm Transformer Workshop and storage yard at Hoxton Park, in Sydney's west, producing hundreds of padmount substations annually and scalable production facilities, a dedicated transport network for supply to customers and a team of experts who understand DNSP requirements. We also offer more than 5000 SKUs of major equipment and consumables.
Click here to connect directly with an Ausconnex equipment sales expert.
Transformers, HV & LV Switchgear
We supply underground and overhead transformers, switchgear, joint and termination kits, load break switches and air break switches, and many other components.
Network Equipment
We stock a wide range of electrical infrastructure materials compliant to distributors' approved product lists. Our range includes:
Conductors and cables
UGOH channels
Poles and cross arms
Jointing kits and terminations
Specialised tooling and hardware
Underground power accessories
Streetlights
With over 5000 SKUs, you can be confident that we have what you need.
Click here to connect directly with an Ausconnex equipment sales expert.
What our customers say about us

Ausconnex understand the value of working efficiently and
reducing rework by good concept development at early stages of
the project (i.e. constructability defined designs).

Ausconnex are good people to deal with, safety standards
are maintained, quality overall is outstanding.

I can honestly say I trust them.

Ausconnex takes time to consider the impact to the
environment prior to construction, and are willing to develop other
alternatives to minimise.

Ausconnex has offered us innovative solutions to project issues
which has been over and above their engagement.

Working with them on a number of projects, Ausconnex identified
construction constraints and issues and worked with us to resolve
the issue promptly and without delay to critical works.

I've been impressed by Ausconnex's diversification into alternative
energy sources and its customer maintenance capability.

The people who work for Ausconnex at all levels have a very
collaborative style and are easy to work with.

The Ausconnex team has been very open and transparent about
challenges and seeking clarity on requirements where required.
Phone: 13 32 29

Email: contact@ausconnex.com.au
ABN: 39 232 846 628
Glendenning: 49 Glendenning Road, Glendenning NSW 2761
Hoxton Park: 490 Hoxton Park Road, Hoxton Park NSW 2171
Acknowledgement of Country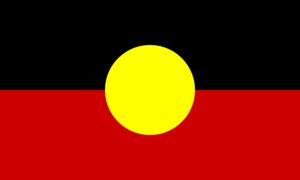 Ausconnex acknowledges the Traditional Custodians of country where we work – the people of the Dharug, Wiradjuri, Dharawal, Gundungarra and Yuin nations – and recognises their continuing connection to the land, waters and community. We pay our respect to them, their cultures, and to the Elders past, present and emerging.