Ausconnex is proud to offer strong and specialised capabilities in the new technologies space, catering to the growing demand for renewable energy projects and collaborating with forward-thinking clients on reliable, safe and sustainable Future Grid solutions.
With a unique and proven ability to service both existing and new technology design, construction, maintenance and operations, Ausconnex is actively engaged in the development of Electric Vehicle Charging Solutions, Battery Energy storage solutions (BESS and Grid) and microgrids, as well as embedded networks development and solar and wind generation projects. Ausconnex also holds several maintenance contracts with Renewable Energy Infrastructure customers.
Battery Energy Storage Solutions (BESS)
As Australia invests in renewable energy infrastructure, we have a vision to safely, effectively and sustainably deliver quality projects to support the journey toward Net Zero, building a better future for everyone.
Intelligent energy storage systems are a key factor in managing intermittent energy generation, and Ausconnex can provide the knowledge and expertise to work with current technology, such as Battery Energy Storage Systems (BESS), as well as ensuring we are at the forefront of energy storage innovation.
New Connections to Wind and Solar Farms
Leveraging our highly skilled workforce and experience in managing and delivering large-scale energy infrastructure projects, Ausconnex is a trusted market-leader in end-to-end energy connection solutions.
Ausconnex supports customers throughout the life of their HV assets and draws on our capability to operate and maintain reliable electrical networks at grid scale, with a focus on sustainabiilty.
Dark Fibre
Ausconnex has access to more than 1000 kilometres of fibre optic cable and can enable quick access for telecommunications applications. Dark Fibre allows you to create your own dedicated and diverse network without the need to invest in your own fibre-optic infrastructure.
When you partner with Ausconnex, you get a solution with the inherent benefits of a dark fibre network that can cater to your immediate bandwidth needs, along with the scale to support your future expansion.
Renewable Energy Solutions (Microgrids)
Microgrids are localised power systems that can operate independently or in parallel to the traditional electricity grid. It draws on energy sources such as generators, batteries and solar panels.
With an unparalleled ability to plan and deliver large scale energy connections to distribution networks, Ausconnex can provide expertise in electrical engineering, power system design, and energy management for the construction and commissioning of microgrids.
Level 1 (ASP1)
Level 1 (ASP1)

Accredited Service Provider
As an accredited Level 1 Service Provider for all NSW Supply Authorities, our significant experience leverages a highly skilled and expansive workforce across NSW to service residential subdivisions, industrial developments and asset relocations.
We have demonstrated capabilities in:
Excavation and civil infrastructure development and urban expansion.
LV, HV & EHV (distribution and transmission feeders) cable installation, jointing and structure establishment.
All facets of network connection activities.
Earthing system design, construction and commissioning.
Industrial/Commercial substation installation.
URD and public lighting works.
Directional and thrust underboring.
Level 2 (ASP2)
Level 2 (ASP2)

Accredited Service Provider
A reliable, licensed and fully-equipped Level 2 Authorised Service Provider, Ausconnex offer a trade service that is reliable in an emergency and suitable for all new connections of domestic load, including the installation and commissioning of overhead and underground services. Accredited as Level 2 electricians in Sydney and across regional NSW, Ausconnex are able to look after network services from the street to the project, from residential homes to large-scale commercial properties.
We have demonstrated capabilities in:
Installation, repair and/or maintenance of the overhead and/or underground service lines between electrical wiring on your premises and the electricity network.
Connection of your service lines to the network and making the connection 'live'.
Disconnection of your premises from the network.
Upgrading of customer/service mains.
Installation of steel poles.
Relocation of point of attachments.
Upgrading from single to three phase power supply.
Auditing of installations to ensure your property complies with current Australian Standards.
Installation of Electric Vehicle charging stations.
Level 3 (ASP3)
Level 3 (ASP3)

Accredited Service Provider
Authorised by NSW Trade and Investment, Ausconnex can deliver design engineering for overhead and underground utility networks for all types of connections, from commercial to industrial and residential projects, including sub-divisions.
With a commitment to practical and efficient utility networks, leveraging our wealth of experience and multifaceted skill set, our service model ensures a dynamic approach to projects of any size or scale, maintaining a high level of client communication and engagement throughout the process.
We have demonstrated capabilities in:
Urban residential development design (URD)
LV/11kV/22kV Distribution feeders
33kV/66kV/132kV Transmission feeders
Padmount/Kiosk Substation
Street lighting design
Asset relocation
New connections
Existing service augmentations
Optioneering and Consultancy Services
We have established systems in the areas of health, safety, environmental and quality management for which we have obtained industry standard ISO certifications.
ISO 45001-2018
ISO 45001-2018

Occupation Health and Safety Systems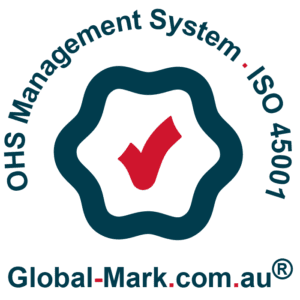 Global Mark Certified
AS-NZS ISO 14001-2016
AS-NZS ISO 14001-2016

Environmental Management Systems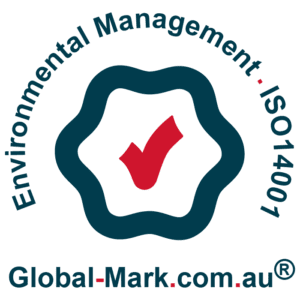 Global Mark Certified
AS-NZS ISO 9001-2016
AS-NZS ISO 9001-2016

Quality Management Systems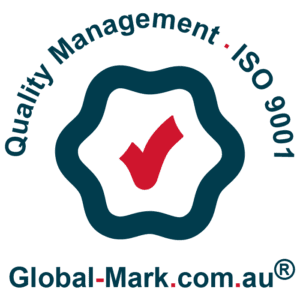 Global Mark Certified
What our customers say about us

Ausconnex understand the value of working efficiently and
reducing rework by good concept development at early stages of
the project (i.e. constructability defined designs).

Ausconnex are good people to deal with, safety standards
are maintained, quality overall is outstanding.

I can honestly say I trust them.

Ausconnex takes time to consider the impact to the
environment prior to construction, and are willing to develop other
alternatives to minimise.

Ausconnex has offered us innovative solutions to project issues
which has been over and above their engagement.

Working with them on a number of projects, Ausconnex identified
construction constraints and issues and worked with us to resolve
the issue promptly and without delay to critical works.

I've been impressed by Ausconnex's diversification into alternative
energy sources and its customer maintenance capability.

The people who work for Ausconnex at all levels have a very
collaborative style and are easy to work with.

The Ausconnex team has been very open and transparent about
challenges and seeking clarity on requirements where required.
Phone: 13 32 29

Email: contact@ausconnex.com.au
ABN: 39 232 846 628
Glendenning: 49 Glendenning Road, Glendenning NSW 2761
Hoxton Park: 490 Hoxton Park Road, Hoxton Park NSW 2171
Acknowledgement of Country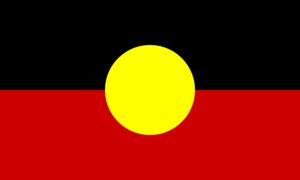 Ausconnex acknowledges the Traditional Custodians of country where we work – the people of the Dharug, Wiradjuri, Dharawal, Gundungarra and Yuin nations – and recognises their continuing connection to the land, waters and community. We pay our respect to them, their cultures, and to the Elders past, present and emerging.